Welcome to Westwood
Through the decades Westwood has stood the test of time, this elegant neighborhood is located in the heart of West-Los Angeles.
Westwood - An Intellectual & Artistic Hub in the Heart of Los Angeles
Neighboring the luxurious Wilshire Corridor and the elegant Holmby Hills, Westwood is amongst great company. Westwood is almost 100 years old, as construction began in 1919 when the University of California Los Angeles began its construction. By 1922, residential developments began in the verdant surrounding area.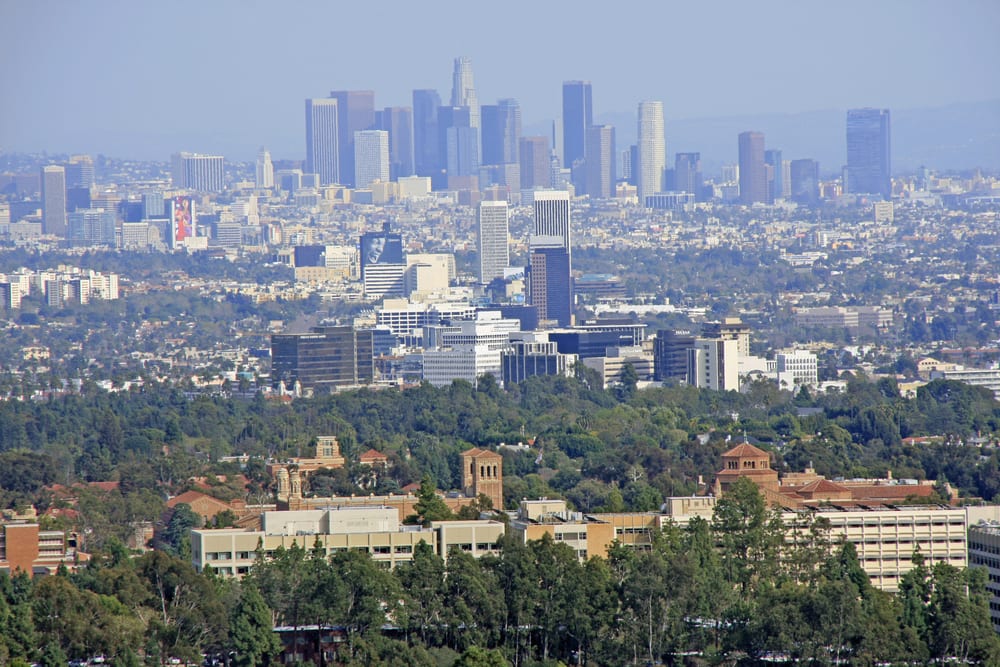 Real Estate Insights for Westwood
How much are Westwood real estate for sale worth these days? The average listing price for single-family homes is currently $900,000. However, in certain sectors of the Westwood neighborhood some houses are sold at up to $3.17 million dollars. The average price per square foot is $662.
People & Lifestyle
Residents in the Westwood area are young, with a median age of 38 years of age. An impressive 74% of the residents in Westwood are college educated. Westwood is also home to the famous academic institution, the University of California Los Angeles (UCLA). This is mainly why homes for sale near UCLA are always in high demand. A majority of the students live adjacent to the scenic campus, North of Wilshire.
This upper-middle class neighborhood is a well populated area that boasts an active lifestyle. With various fitness studios in the area is it hard to make an excuse to not go to the gym. From the popular Equinox fitness center, to the relaxing yet enduring Yogaworks, to Westwood Pilates, Westwood brims with fun, interactive fitness studios to maintain a healthy lifestyle.
Insider Tips
The Los Angeles Country Club holds 36 impeccable yet winding holes that allow for interesting and competitive games. Founded in 1897, this legendary country club boasts an elite membership that comes with many perks and amenities.
The iconic Westwood Village Theater has housed thousands of movie premiers. Established in 1936, this antique theater has the newest technology, but also allows for an interesting and quaint moviegoer experience that takes you back in history.
The Hammer Museum is a modern and innovative museum that will leave their intellectual visitors wanting more. This architectural marvel is home to invigorating and thought provoking exhibits that should not be missed.
Parks & Nature
The Holmby Park has been around since 1929. This lovely park has a playing area for children, a picnic area, and has a scenic walkway around the perimeter of the park, which tends to be jogged by locals and the happy wagging tails of dogs and their owners. The Holmby Park is home to the Armand Hammer Pony Golf Course. This 18-hole course is perfect to practice with friends. The longest hole measures 68 yards, which allows for a quick yet fun warm up.
Hotels & Resorts
The famous W Hotel is located North of Wilshire and has stunning views of the city. Being pet-friendly you will be able to bring along your loyal friend on your staycation. The W Hotel is also home to the newly renovated Living Room Bar. This relaxing bar is equipped with multimillion-dollar lighting decor that really set a chic ambience to go along with their strong drinks and tasty appetizers. The Backyard, the poolside lounge, also allows guests and patrons alike to enjoy a delicious bite while sipping on a cocktail.
The Hotel Palomar, a stylish business hotel, provides a variety of amenities, a nice pool and fitness amongst the many. The rooms have wonderful views of the Wilshire Corridor and of the city as well. This luxurious hotel is also well equipped with a delicious sustainable fine-dining option, BLVD 16. This restaurant and lounge offers local, sustainable food, while providing delicious meals with their signature drinks.
Restaurants
For a delicious and authentic French brunch or lunch Le Pain Quotidien is the place to go. Their sweet spreads on their freshly baked bread is heaven on earth. Their organic and mostly local menu allows for an indulgent dining experience.
The famous popping STK Restaurant is located in the lobby of The W Hotel. This unique take on a modern steakhouse is like no other. The DJ always bumps the best and newest music while you enjoy a delicious steak dinner to go along with your libation.
The highly understated elegant Hamasaku Restaurant offers some of the best in Japanese cuisine in West-Los Angeles. This hidden gem offers a 7 course dinner or a la carte dining, either way you will be left with a delicious experience.
La Bruschetta Ristorante is an authentic, family-owned Italian Restaurant. The special family-friendly ambience allows for a unique dining experience. Not to mention, their special recipes make their sauces and dishes outstanding.
After Dark
The NineThirty is a delicious and popular American restaurant and lounge amongst locals. Although promoted as an American restaurant, its impressive menu offers a variety of international plates that are infused with American flavors. With a fully equipped bar and an incredible menu, everyone is bound to have a good time.
For an exclusive movie seeing experience head over to the distinguished iPic Theater. This luxurious movie theater has all the amenities you could possibly need, from reclining chairs with blankets, to lumbar pillows, to a tasty food and cocktail menu, this place makes for the perfect date night outing.
Shopping
Westwood Village, located in the heart of Westwood, offers a variety of chic and popular retail stores and specialty boutique stores.
For the youngsters in your family, the casual yet hip Brandy Melville never disappoints.
Kaitlyn Clothing is a cute boutique that offers a wide array of clothing options. From casual wear to fashion forward outfits, this place has it all.
Keene is another fashion boutique retail store that is always organized and has a friendly staff that is more than accommodating and helpful.
List of Schools
Public:
Fairburn Avenue Elementary School, grades K-5
Ralph Waldo Emerson Middle School, grades 6-8
University Senior High School, grades 9-12
Private:
St. Paul the Apostle, grades K-8
Harvard-Westlake School, grades 7-12
The Archer School for Girls, All Girl School, grades 6-12
Marymount High School, All Girl School, grades 9-12
Thinking of investing in Westwood? Expert real estate agent Mary Lu Tuthill will help you find the perfect Westwood luxury home for you.
Contact her today
!