Welcome to Santa Monica
Santa Monica, widely known for its iconic pier with the colorful Ferris wheel and twisting roller coaster, this whimsical beachfront, environmentally friendly city is unlike any other and offers high-end living arrangements with a soothing ambiance.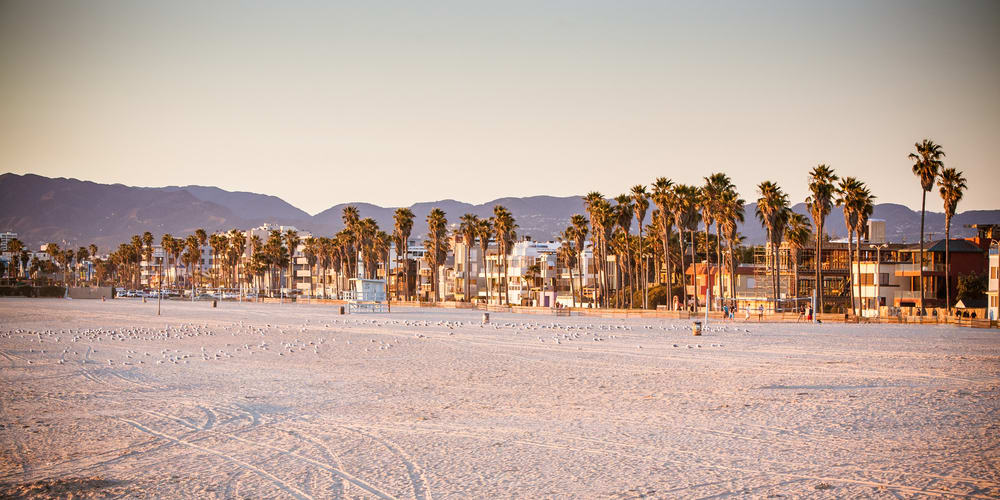 Santa Monica - A City of Wonder
Santa Monica is centrally located on the Westside of Los Angeles, with Malibu to the North, Pacific Palisades to the Northwest, Venice to the South, and Brentwood, Beverly Hills, and Bel Air to the East. Santa Monica is surrounded by affluent neighborhoods and is home to a number of successful headquarters.
Described by many as the "Pearl of the Pacific" and "Jewel of the Sunset Bay," Santa Monica has inspired many since Spanish Conquistador, Juan Rodriguez Cabrillo dropped his anchor in this wonderful bay in 1542. In the late 1800s more wealthy Easterners from the United States took note of California's impressive weather and land, and expansion began. By 1905 the Santa Monica region had a population of over 7000 people. With its scenic coastline and calm ambience, Santa Monica now houses 89,000 people. This bustling eco-friendly city continues to inspire many, thus donning the nickname "City of Inspiration."
Through a major revitalization project of its downtown center, Santa Monica Beach real estate flourished in the 1980s, and to this day continues to expand on its infrastructure. The beautiful and welcoming resorts along the coastline have also aided in Santa Monica's efforts to increase tourism activity, as well as the popular third street promenade a mere walk from the Santa Monica Pier.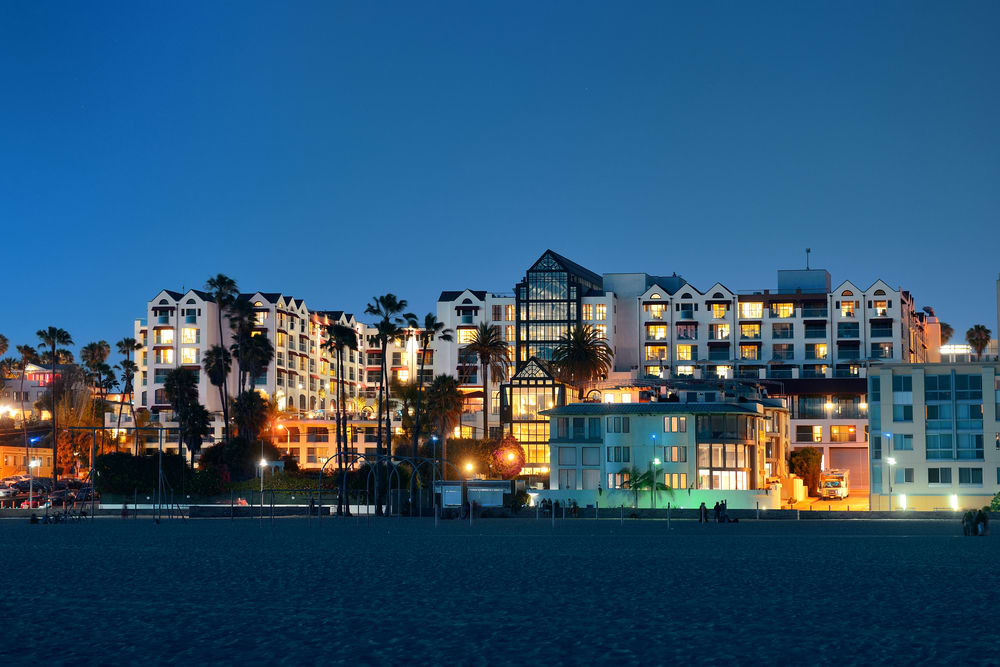 Santa Monica Beach Real Estate Insights
One of the most sought after neighborhoods by young professionals, the Santa Monica real estate market offers incredible weather year-round, delicious dining and cocktail options, and stunning views. Homes for sale in Santa Monica Beach Real Estate boasts its convenient location with easy access to the 10-freeway and the famous scenic Pacific Coast Highway. According to top Santa Monica Realtors®, the average price for a single-family home in Santa Monica is $1,195,000. The average price per square foot in Santa Monica is $926. However, the average listing price is $2,600,000.
The Santa Monica luxury real estate market offers a variety of home designs. From rustic architectural marvels, to more modern environmentally conscious designs, Santa Monica has it all. To inquire more about these magnificent listings, contact the best Santa Monica real estate agent, Mary Lu Tuthill.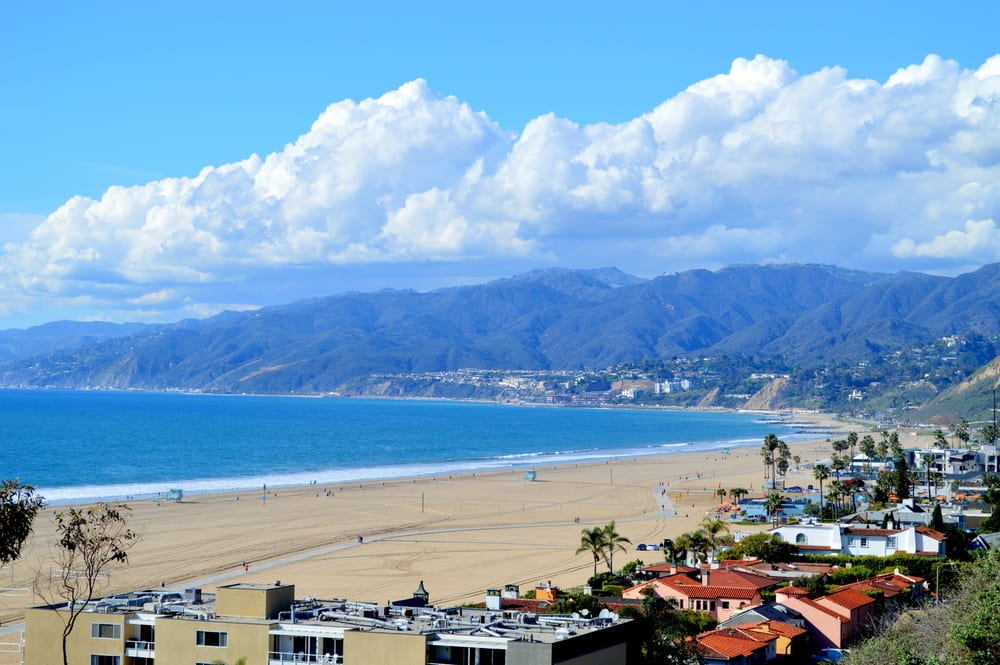 The People and Lifestyle
Santa Monica features fresh ambience and proximity to the beach encourage a healthy lifestyle. With many executives and youngsters heading to the beach to catch some waves at the crack of dawn before heading to the office, to jovial groups of friends heading to the Santa Monica Mountains for a hike, Santa Monica provides a fun, safe, and healthy environment to live in. The median age for Santa Monica Residents is 37 years of age. Over half of the residents, at 66%, attended college and received a bachelor's degree. This gorgeous city has an excellent school district, close proximity to the beach, and wonderful weather year-round all make for a wonderful place to raise a family.
Strolling through Santa Monica, you will find many yoga studios, fitness studios, and healthy and environmentally friendly locals to enjoy a nice meal. This progressive city aims to embody a sustainable lifestyle. The Santa Monica Urban Runoff Recycling Facility, or SMURRF, is a prime example of Santa Monica's eagerness to combat pollution in the Santa Monica Bay in a cost-effective manner, while raising public awareness on the issue and producing high quality water to reuse in landscaping irrigation throughout the city.
Insider Tips
The Jonathan Club is composed of an incredible network of community benefactors. This legendary private club offers a lifestyle. The famous beach club hosts events year round, and has private access to the Santa Monica beach.
Don't miss out on the Twilight Concerts by the Santa Monica Pier. Every Thursday night, the city of Santa Monica partners up with various artists to bring free outdoor concerts for everyone to enjoy. These have raised in popularity, and are now a stamp of Santa Monica's summer night outings.
A hidden gem at the Santa Monica Pier is the Aquarium underneath the carousel area, beach level. The aquarium is part of Heal the Bay's awareness and public education program. Anyone can visit and explore what is hidden under the ocean.
Parks & Nature
The world renowned Santa Monica Beach, iconic for its pier equipped with an 85-feet tall solar powered ferris wheel, a 55 feet tall roller coaster, and many more rides and carnival style games, has attracted people from all over. With a sidewalk designated for cyclists and rollerbladers, this scenic pathway makes for a great workout destination.
The Santa Monica Mountains are located . Equipped with over 500 trails, all leading through unexpected and wonderful places, this park is an exceptional gem. Mountain biking is very popular, as is horseback riding, however, a majority of locals enjoy hiking through the mountains and exploring a new section each time.
Hotels & Resorts
With such an awe-inspiring scenic views, it is of no surprise that the hotels in Santa Monica are of five-star caliber.
The famous Shutters on the Beach has a Hamptons feel to it, with a colonial inspired facade and haute dining options, this hotel is the definition of beach chic. Its sister hotel, Casa Del Mar, also offers upscale amenities and gorgeous beachfront views.
The Fairmont Miramar Hotel & Bungalows, holds the esteemed AAA Four Diamond Award, has a variety of fine dining options, an all star spa, and a fitness center. Its elegant grounds is also home to the Bungalow, a locals favorite lounge, which offers delicious cocktails and appetizers.
The Viceroy Hotel in Santa Monica, has grand ocean-view suites with ample space. The inground Cast Restaurant's handcrafted cocktails and exquisite menus allows for a relaxing and enjoyable rendezvous.
Restaurants
Santa Monica is well known for its green initiatives, so it comes as no surprise that this innovative mindset expands to its cuisine. With various of farm-to-table restaurants, organic restaurants, and vegan restaurants, there is something for everyone in this city. However, do not be alarmed, Santa Monica has its own Hillstone Restaurant in case a prime steak sounds more appealing.
Blueplate Oysterette is a wonderful Mexican restaurant that offers al fresco seating with a scenic view of Santa Monica Beach. Utilizing a lot of organic and sustainable ingredients, this environmentally conscious restaurant is a Los Angelenos favorite.
After Dark
Santa Monica's notable lively night scene is composed of a myriad of rooftop and oceanfront lounges and bar.
Shangri La's famous rooftop bar, equipped with an indoor and outdoor seating area, both with warm fireplaces, never fails to provide an enjoyable and comfortable evening.
There is 41 Ocean, a lively bar equipped with a smooth dance floor with various bars offering indoor and plenty of outdoor areas that make for the perfect summer evening go-to spot.
As mentioned before, the Bungalow at the Fairmont Miramar Hotel is a lively option during the weekdays and even daytime on the weekends as well.
Brick+Mortar is also a very popular spot for weekend brunches. It essentially transforms from an enjoyable and delicious restaurants on the weekdays, to a lively day party on the weekends.
Shopping
With the newly remodeled and expanded Santa Monica Place, a large open mall that offers luxurious shopping options, including large retailers like Bloomingdales, Barney's New York, and Nordstroms to name a few. Santa Monica Place is also home to Louis Vuitton, Hugo Boss, DVF, All Saints and a variety of shops of the same caliber.
Cruising through Third Street Promenade, four blocks that expand on 3rd Street, where only pedestrians are allowed, houses a myriad of shops and restaurants.
List of Schools
Public:
Franklin Elementary School, grades K-5
McKinley Elementary School, grades K-5
Roosevelt Elementary School, grades K-5
John Muir Elementary School, grades K-5
Lincoln Middle School, grades 6-8
John Adams Middle School, grades 6-8
Santa Monica High School, grades 9-12
Private:
New Roads School, grades K-12
Crossroads School for Arts & Sciences, grades K-12
Ready to call Santa Monica home? Mary Lu Tuthill can help you find the perfect home for you.
Contact her today
!