Welcome to Marina del Rey
Where the seagulls flock the sky, and the yachts and sailboats dot the ocean throughout the impeccable year-round weather of Southern California.

Marina del Rey - Where Sailboats Dot the Ocean
Marina del Rey translates to "Harbor of the King." It is a very well suited name, as the marina is one of the largest man-made marinas' in the United States. Marina del Rey's rich foundation history is a testament of this sophisticated community. Countless of private and federally funded organizations attempted to build Marina del Rey, however these projects would start and then stall, the earliest one being in 1880 by M.C. Wicks. Through a myriad of stalled projects, Marina del Rey was finally constructed in the 1950s and gained its grandiose name in 1962.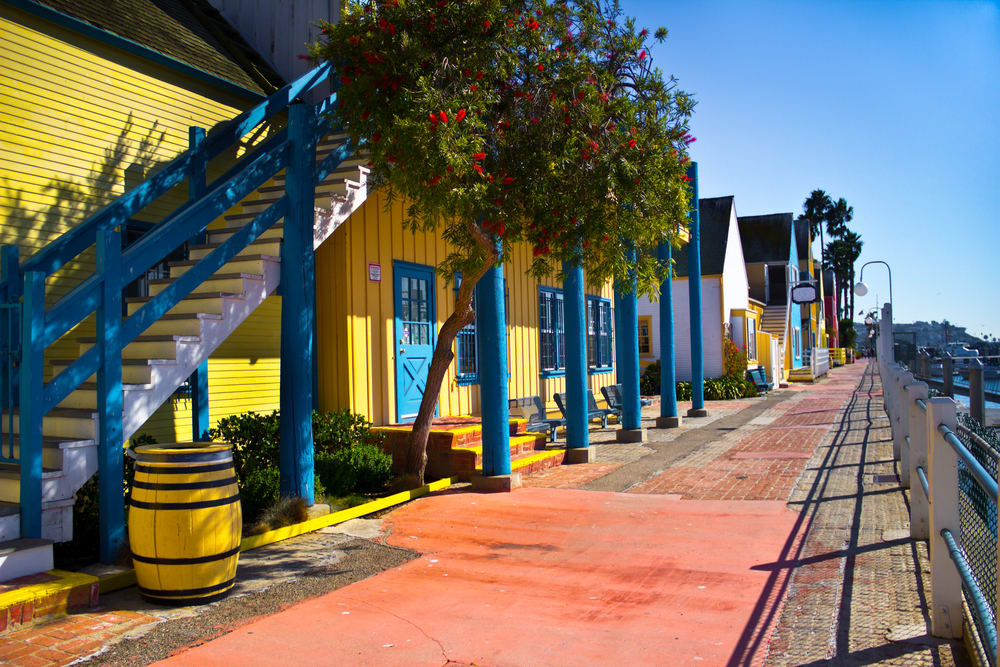 Real Estate Insights for Marina del Rey
With its incomparable views of the Pacific Ocean stippled by sail boats and yachts, Marina del Rey real estate is surprisingly undervalued at the moment, however the prices have slowly risen in the past couple of years according to expert Marina Del Rey real estate agents. The current average selling price for single-family homes in Marina del Rey is $880,000, which is a 17% increase from the previous year. The average price per square foot is $623, which rose from $585.
The People and Lifestyle
The residents of Marina del Rey are young at a median age of 38, with 58% having a bachelor's degree. A majority of Marina del Rey real estate residents lead a healthy lifestyle, as there are many fitness studios in the area. There is also plenty of parks to enjoy an active run as part of your fitness regimen.
Insider Tips
Don't miss out on Marina del Rey's famous Farmers' Market. This farmers market is like no other, held every Saturday right on the marina, this outdoors market allows for visitors to enjoy a beautiful sunny California day while strolling through the delicious produce offered by Californian farmers. Stop by to pick up your fresh produce for the week, or even a healthy lunch followed by the amazing desserts found at the market. The locally sourced flowers offered at the market are also a sight that cannot be missed as the fragrant flowers can be detected from afar.
Parks & Nature
The Ballona Wetlands of Marina del Rey are a keystone to the area. This beautiful 2-acre wetland offers beautiful trails throughout the park. The watershed walk is one that should not be missed. The incredible thing about the Ballona Wetlands is its extensive restoration project that was founded in 1978. With hundreds of invasive species in the park, thousands of volunteer gather year round to help protect and restore the wetlands.
Yvonne B. Burke Park is an beautiful park where the Marvin Braude Bike Trail crosses through. The Marvin Braude Bike Trail, also known as the strand as it extends for 22 miles. The Northern most tip begins at the Wills Rogers State Beach in the Pacific Palisades and runs all the way South until Torrance. There are also multiple fitness stations along the bike trail.
Hotels & Resorts
The sophisticated Ritz-Carlton, located on the marina, offers distinctive service and opulent rooms with beautiful views of the marina and Pacific Ocean.
The fully renovated Marina del Rey Hotel is located right on the marina allowing for stunning views of the iconic California's Pacific Ocean sunset dotted with sail boats and yachts. SALT, the restaurant offers patio seating and was voted by OpenTable as Diner's Choice for "Best Ambience and Outdoor Dining."
The Jamaica Bay Inn has a breezy vibe with spacious rooms and a wonderful restaurant for a relaxing dining experience. This hotel is located right on the marina, allowing for the guests to indulge in the lovely view of the marina.
Restaurants
Marina del Rey's sophisticated dining scene allows for many wonderful options.
Ruth's Chris Steak House offers the finest steak around served in a 500 degree plate. It's luxe decor and comfortable seating allow for the perfect business meeting or romantic date night. The bar offers nice seating and strong drinks.
Sugar Fish is a decadent sushi restaurant that utilizes only the freshest fish for their dishes. Even though it is in a small location it remains packed throughout the day. People will wait the long wait times for its coveted sashimi.
For lovely mediterranean cuisine, Cafe del Rey is the place to go. Being harborside, diners get to enjoy the gorgeous sunset.
Warehouse has an interesting lively decor, and as much effort as was put into the decor, much more is put into the food. This American style restaurant offers delectable steaks and seafood as well.
Chart House offers fresh seafood daily with a great atmosphere and good customer service. The famous lobster bisque is renowned by the locals.
After Dark
SALT Restaurant & Bar has a calming and fun scene. The bar is a great place to unwind after a long day, with solid drinks and the spectacular view of the marina it doesn't get better than that.
The Warehouse Restaurant offers a delicious seafood menu and a different scene each night of the week. The weekly comedy acts fills the room with laughter and good energy. They also have live music on Saturdays, and salsa dancing on Friday nights. Don't be intimidated by the salsa night, as they love to teach everyone, during the first hour, the sensual steps that make salsa so popular worldwide.
A very popular option amongst Marina del Rey real estate locals is the AMC Marina 6 Dine-In Cinema Suites. This popular lavish theater is only open to adults of 21 years of age and up, thus allowing for a more adult oriented venue. This dine-in theater provides one of a kind service, savory meals, and exceptional beers, wines, and cocktails.
You can also head over to the popular Abbot Kinney street that is lined with popular hip bars and lounges just a 10 minute drive from Marina del Rey. Venice Beach is also a quick drive North, that offers a lively and entertaining bar and lounge scene.
Shopping
Marina del Rey offer many wonderful boutiques and a few central shopping centers that carry quality brands.
Waterside at Marina del Rey offers the stylish BCBG Maxazria, the nurturing L'Occitane en Provence, and the chic boutique M.Frederic. In between shopping you can head over to SUGARFISH by sushi nozawa for a decadent bite or to Kreation Organic for a healthy pressed juice or smoothie.
Just 2 miles North of Marina del Rey, the Abbot Kinney Boulevard District offers a wide array of local boutiques that provides innovative and chic fashion. The many art galleries and antique shops also provide a fun mixture into this lovely shopping scene.
List of Schools
Public:
Coeur d'Alene Avenue School, grades K-5
Marina del Rey Middle School, grades 6-8
Venice Senior High School, grades 9-12
Looking for a trusted Marina Del Rey Realtor®? Mary Lu Tuthill will be happy to help you find the perfect Marina Del Rey home that suits your needs and your budget.