Welcome to Mar Vista
Mar Vista, a residential oasis centrally located in West-Los Angeles, allows for residents to live in a beautiful area while having easier commutes around the city.
Mar Vista - A Colorful Residential Area
Mar Vista is a centrally located neighborhood in West-Los Angeles that allows for residents the best of both worlds: proximity to the beach and the hip and happening neighborhoods North East of Los Angeles.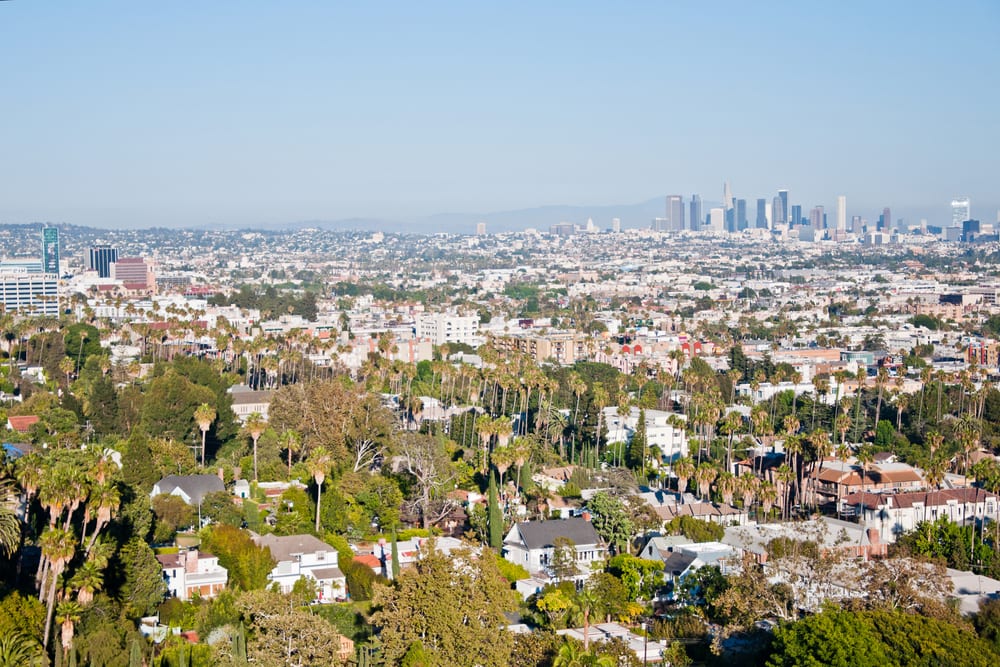 Real Estate Insights for Mar Vista
One of the main factors looked at when searching for the perfect home is location. Mar Vista real estate has an incredibly central location that allows residents easy access to other areas of Los Angeles because of its proximity to the 10 and 405 freeway, however, its proximity to the freeways does not take away from the beauty and high-end aspects of this neighborhood.
The average listing price for single-family homes for sale in Mar Vista in Mar Vista is $1.1 million dollars, with an average price per square foot of $768. The Mar Vista real estate market brims with a variety of wonderful modern and quaint homes.
People & Lifestyle
Mar Vista boasts a healthy and active lifestyle. The average age for residents in the area is 39 years of age, 59% of these residents have a bachelor's degree.
Mar Vista Real Estate offers a variety of fitness centers that allows locals to push themselves to reach their maximum potential.
The powerful A4 Fitness center offers a combination of crossfit and martial arts courses. On the other hand, there is The Moving Joint center which offers a combination of yoga and pilates classes that allows you to strengthen your body and mind.
Parks & Nature
The Mar Vista Recreation Center has an array of sports fields for locals to enjoy. With an impressive sports field, roller hockey rink, indoor and outdoor basketball courts, and a lighted tennis court, this large park also hosts various sports little leagues.
Restaurants
The delicate yet invigorating Vito Restaurant offers a dark romantic ambience perfect for a date night. With waiters in suits, this Italian restaurant takes you back in time.
Hiko Sushi is a traditional Japanese restaurant that truly cares about their customers dining experience. From Hiko's no cell phone policy, it is abundantly clear that when you step into their restaurant it will be a memorable experience.
For a more rustic and bar vibe, head over to Hatchet Hall. The locals rave about their famous chicken schnitzel and warm service. This traditional American restaurant also offers outside seating so you can enjoy California's warm sunny days.
After Dark
For a light and joyous evening head over to Zinque. This popular restaurant and lounge attracts a hip crowd throughout the day. Their fresh and exciting dishes are always delicious, and pair very well with their wine list.
The Alley, a hidden speakeasy, offers an intimate ambience with delicious hand crafted drinks. The skillful bartenders will keep you entertained throughout the night as they play with the fresh ingredients and fire to craft the best possible libation for you.
Shopping
Mar Vista is mainly a residential area, so for a fun and exciting shopping experience it is necessary to drive 5 minutes South to the chic and fashionable Abbot Kinney Street. Abbot Kinney brims with fashionable local boutiques, antique stores, and a variety of specialty stores where you can find almost anything you could possibly imagine.
List of Schools
Public:
Mar Vista Elementary School, grades K-5
Walgrove Avenue Elementary School, grades K-5
Beethoven Street Elementary School, grades K-5
Mark Twain Middle School, grades 6-8
Venice Senior High School, grades 9-12
Private:
Wildwood School, grades K-12
Summit View School, grades K-12
Want to be a part of this awesome community? Expert Mar Vista Realtor®, Mary Lu Tuthill can help you find your dream home at Mar Vista.
Contact her today
!